FASHIONPHILE Reserve luxury layaway allows you to buy an item using payment installments over time so you can buy that must-have bag now even if you don't yet have all the funds available.
You will have 60 days to pay the balance and the item will be sent to you after the final payment is complete.
0% interest rate
Make as many payments as you need.
Disguise big payments into smaller payments ;)
How it works.
Buying a luxury item on Reserve has never been easier! Shop around and add an item to your cart as you normally would. During checkout, in the "Cart Summary", you'll find a layaway option like the one in this "Reserve Example."
1. Click the "Put this item on Reserve?" checkbox and accept the terms.
2. Enter your down payment (We've taken care of the easy math for you but you can increase this amount to whatever you want).
3. Proceed with normal checkout.
Reserve Example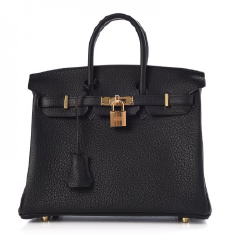 HERMES Togo Birkin 25 Black
$22,950